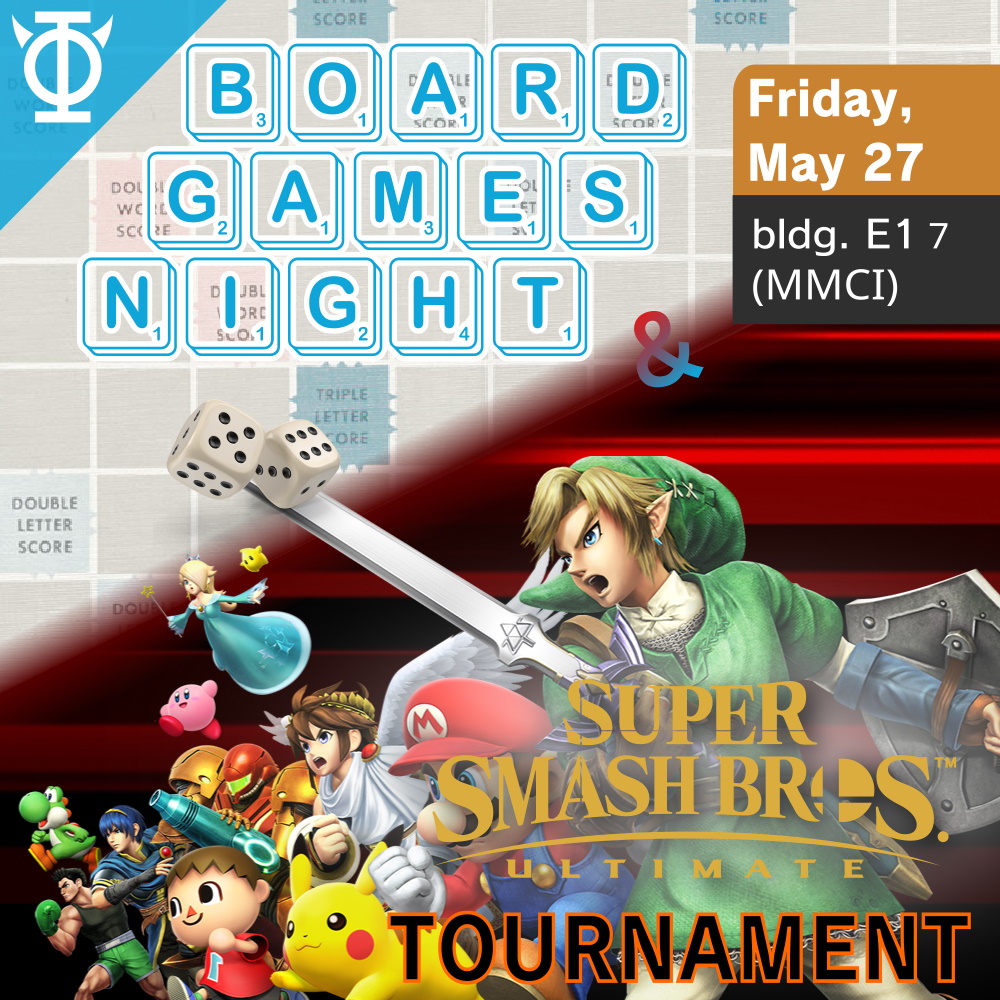 We are happy to announce that we are finally bringing back our past gamenights. That is, next Friday May 27th, at MMCI building (E1.7), we will host our long awaited gamenight starting at 6pm. We have rented the entire ground floor as our event venue.
We listened to your feedback, so the rooms for Smash and board games are acoustically separated. We have 2 rooms for Super Smash Ultimate, including a tournament, and 4 rooms for board games, including 2 small ones for Werewolf and such. Board games will be available, but you are of course welcome to bring your own games.
There will be snacks and drinks, plus pizza will be ordered during the evening.
If you want to participate in the tournament, click the button at the end of the post to register. The tournament will be limited to 32 students so we can manage to fit it all on the same night. There will also be an entry fee of 5€ for the smash tournament, which will be used to fund the prizes for the top 3 players. The exact format (whether bo3 or bo1) will be presented in the evening depending on the number of participants. If you want to play with a Gamecube controller, you are welcome to bring your own; a docking station is available.
Since we do not require masks, you will need to show a recent (same day) Corona test upon entry. For example, you can be tested free of charge at the test center on campus before noon. You can book an appointment here.
See you next Friday 🙂