We provide a multi-function printer, which students of computer science and related study fields can use to print, copy and scan free of charge. The current print limit is about 100 pages per month and person.
In the following video Adrian gives you a quick overview (subtitles available in en/de):
The printer is currently located in the notebook room (E1 3, room 013) and is accessible 24/7 is currently only limited accessible during the reduced building opening times and after registration with the department. Please read the information box above on how to get access.
All further information on how to register, setup and use the device can be found on the printer's website:
If you encounter problems, don't hesitate to ask a council member or write us a mail at printer@cs.fs.uni-saarland.de
Print and Bind your Thesis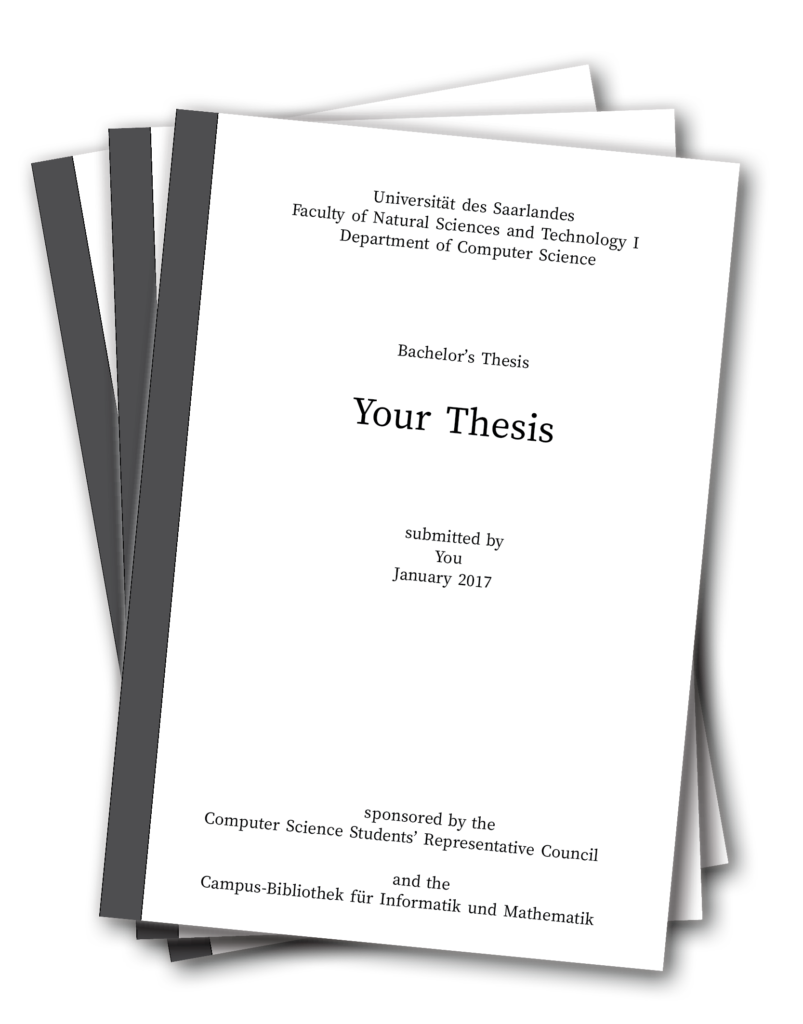 We offer cheap printing and binding of Bachelor's and Master's Theses for students represented by us. We offer thick paper (120g/m²) for double-sided printing. Head over to the printer site to read more and start your thesis print. After printing and binding, you will receive an invoice which you can pay for in cash or via bank transfer.
For students of other majors, or documents that are not a thesis, we offer binding for 0.50€ each. To use this service, you can just bring your printed documents to the library without prior registration. You will have to pay for the bindings directly at the library in cash.