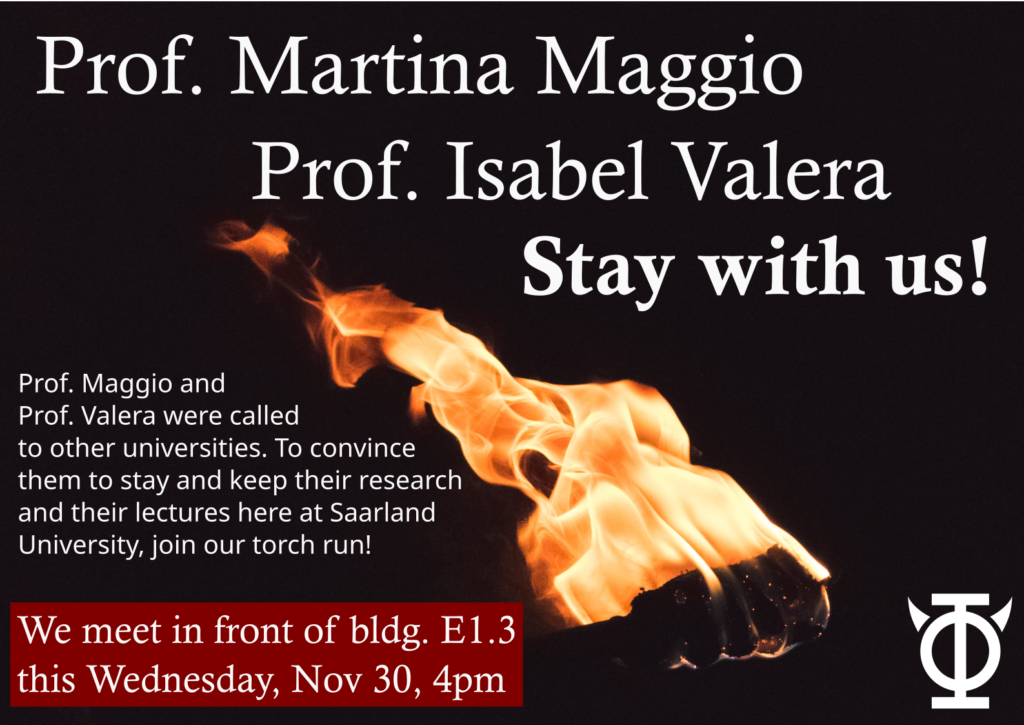 Professor Maggio and Professor Valera were called to other universities.

To keep them, their research and their lectures here at the university, we
as the students council organise a torch run and invite you all to join us.

The torch run starts on Wednesday November 30 at 4pm at the Platz der Informatik in front of
building E1 3 to convince them to remain at our university.