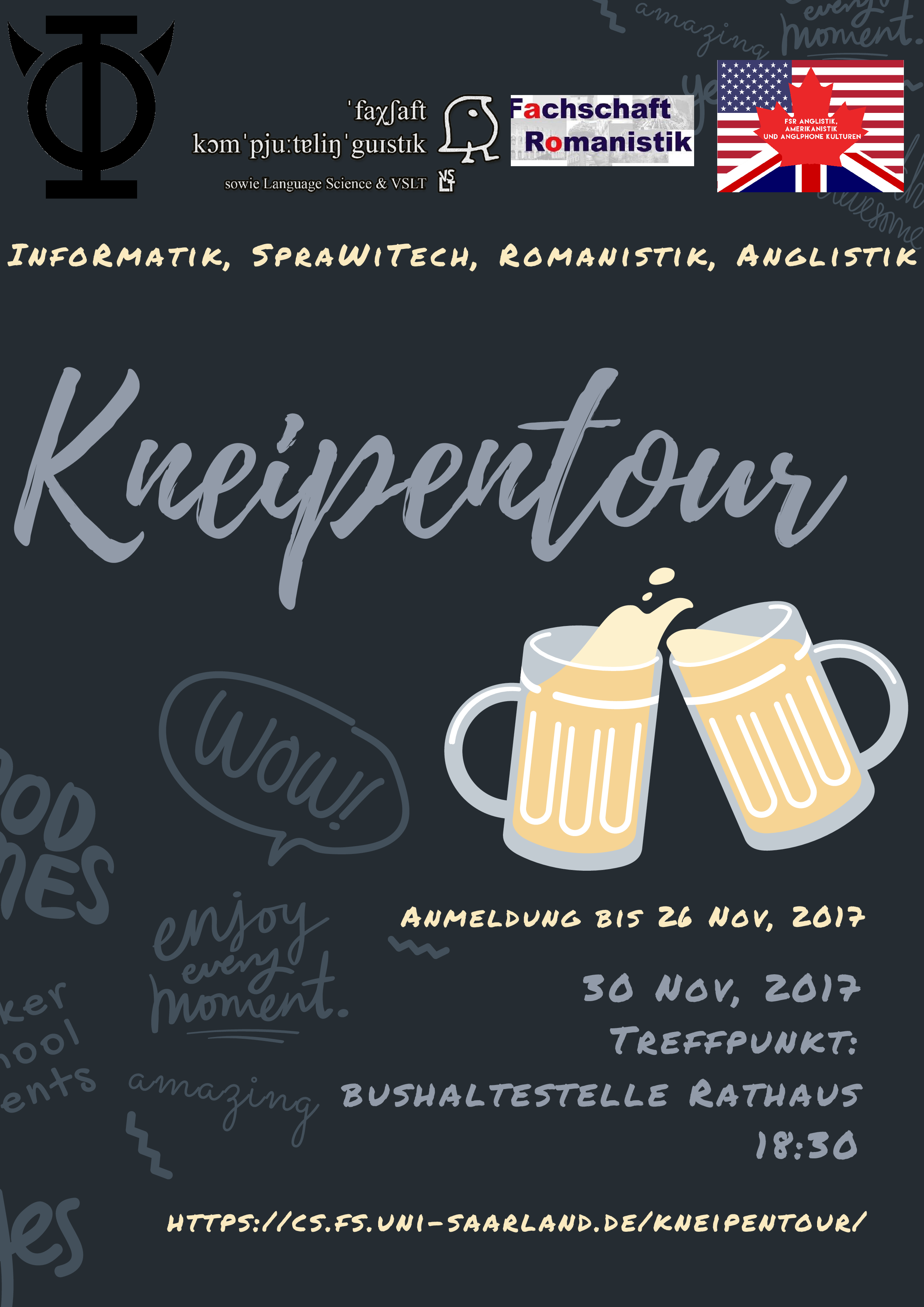 This semester we will again host a pub crawl together with the student councils SpraWiTech, Romanistik and Anglistik.
Like stated above, we will meet on the 30th November at the bus station Rathaus at 18:30pm. Subsequently, we will start in the Ratskeller, where we will pay the first round and visiting at the following some more pubs, which will have special offers.
Please register until the 26th November up to four persons on https://cs.fs.uni-saarland.de/kneipentour .
We look forward, to see many of you! 🍻