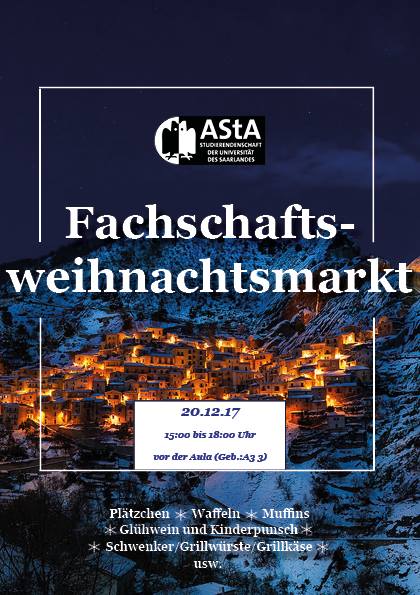 As a meanwhile small tradition, there will our studentcouncil christmas fair take place on Wednesday, 20.12.2017 starting at 15pm in front of the auditorium of the UdS.
Since panning in the Saarland must not be neglected even in winter, there will be mulled wine and punch, waffles, muffins and cookies, as well as slicers, sausages and grilled cheese.
So come over and visit the participating student councils, we look forward to see you! 🙂
The profit of the studentcouncil christmas fair is donated.
P.S .: If you are already there, then take a look at the auditorium! The parallel 24-hour lecture takes place there, with many interesting lectures.