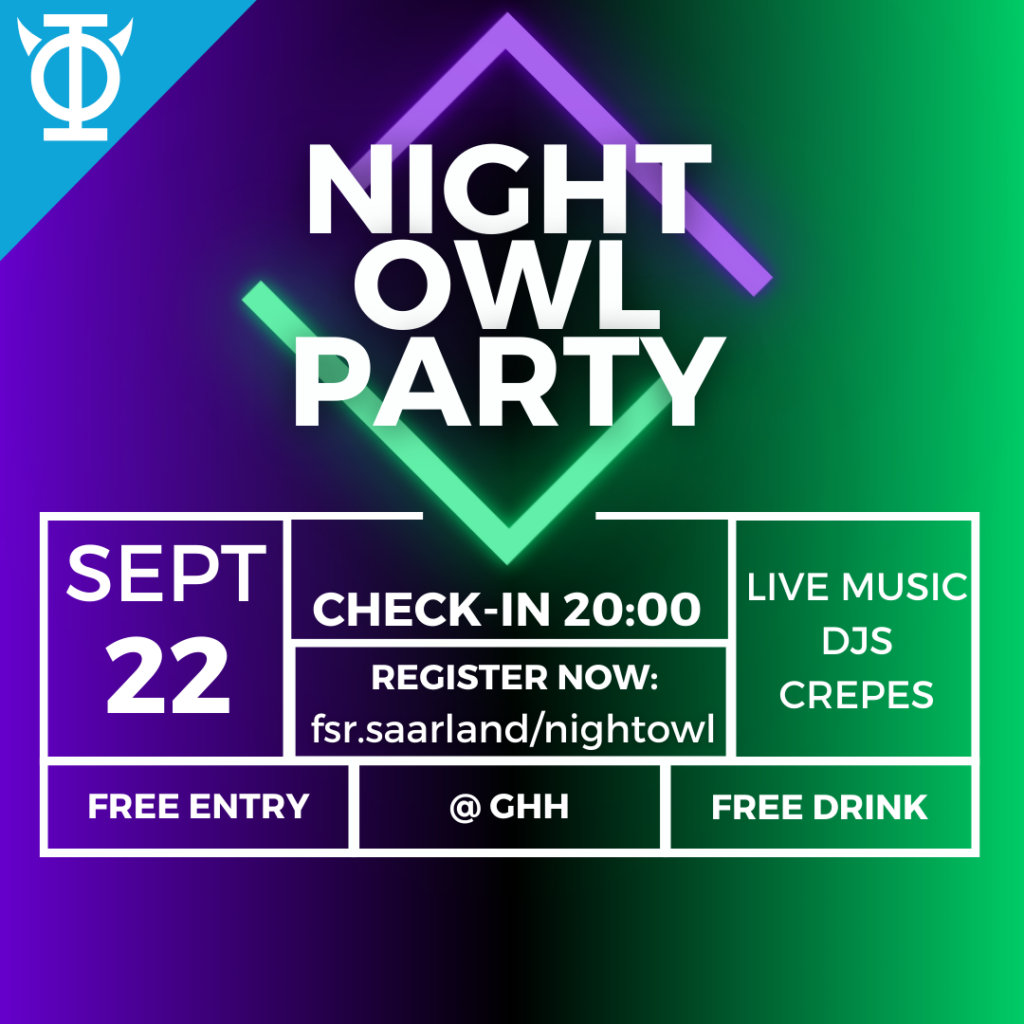 We are happy to announce the "Night Owl @ Computer Science" Party!
This is an event organised organized by your fellow students for you, supported by the Students' Council! It takes place on September 22nd starting at 8 PM in the GHH lecture hall. We have prepared a diverse programme with eg. live music, DJs and Karaoke, so there is something for everyone! Of course this event is not exclusive to Computer Science students, you can also bring your friends from other faculties!
Participating in the event is completely free, thanks to our sponsors! There are also upgrades to your tickets for extra perks!
You can register for the event under: fsr.saarland/nightowl
Become part of the event and get extra perks
We are still looking for a few volunteers for this event. If you help us out for one shift (3 Hours), we will compensate you with extra perks such as additional free drinks. To volunteer or for more information, simply contact nightowl-helfer@unisaar.de
Thanks to our sponsors: