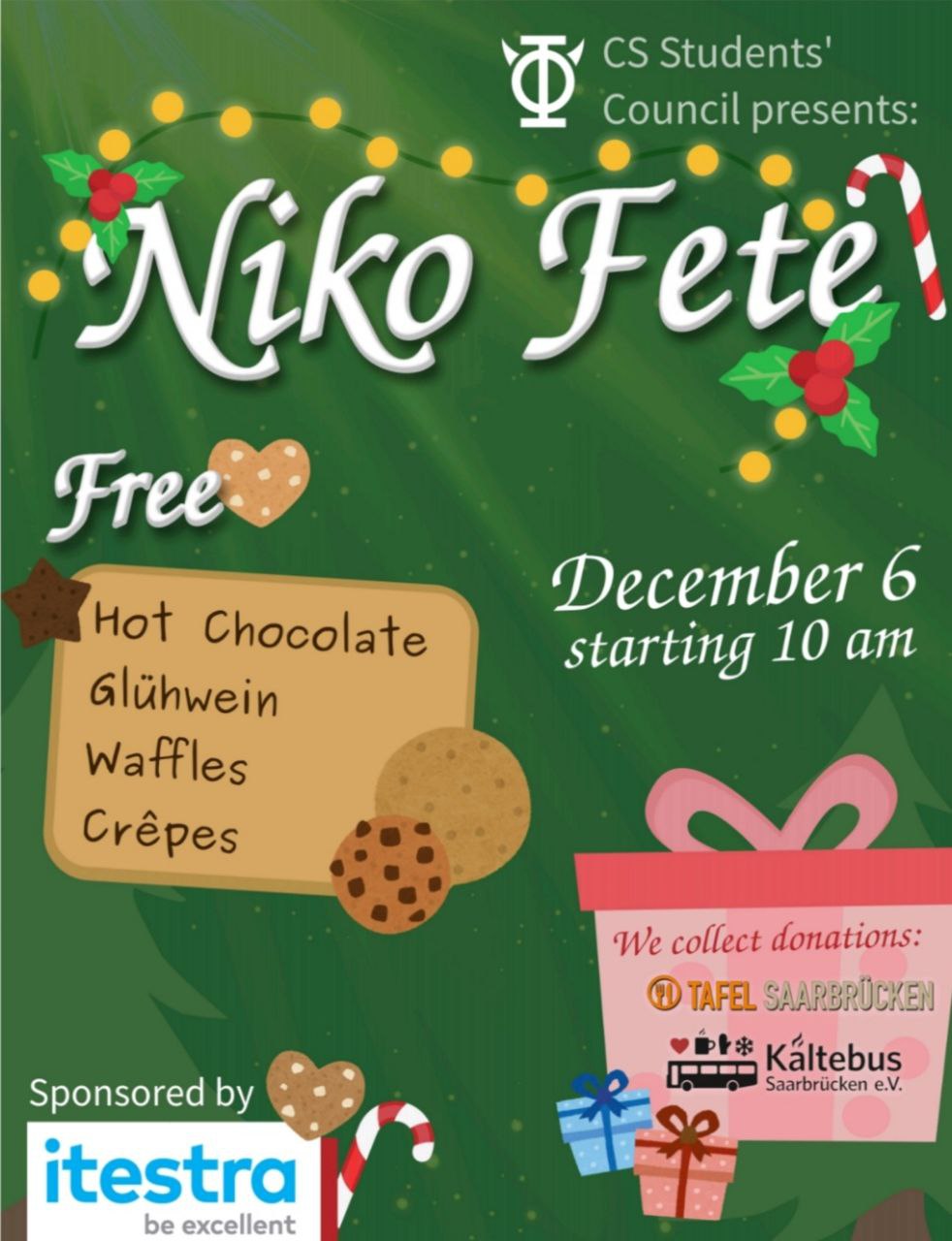 We are happy to invite you all to this years Niko-Fete, our traditional Christmas Party!
This party takes place on December 6th, starting at 10AM in our rooms (E1.3 R109). As opposed to our breakfasts, this time we offer, fitting to the christmas theme, hot mulled wine (also without alcohol), hot chocolate. Additionally we will have freshly baked waffles and Crêpes with various toppings available! Of course we will also have a variety of christmas-themed snacks for you!
Like all our events, the Niko-Fete is completely free for all our students. However, we would still appreciate a small donation that will go toward a good cause. In this year, all your donations will go to the Tafel Saarbrücken (Food bank) and the Kältebus Saabrücken (Shelter for homeless people)
We are very happy that itestra is sponsoring this event and will even be present at the event! If you are looking for a job, no matter whether it is during your studies or afterwards, consider checking our the website of itestra. Alternatively you can also get in touch with them directly as they will present during the Niko-Fete with two Software Engineers!
Continue reading

"Niko-Fete 2023"