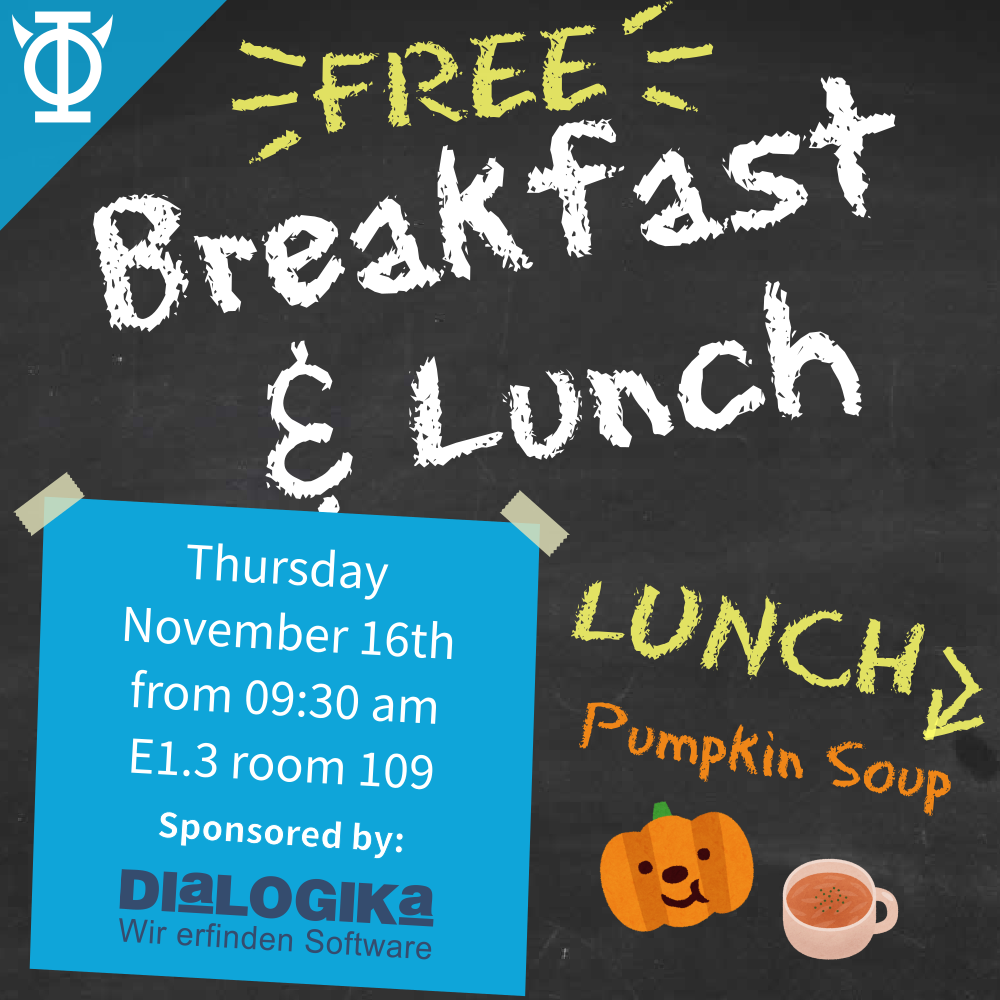 We are happy to also announce our free breakfasts in the new semester!
It will take place on November 16th starting at 09:30 AM in our students' council rooms (E1.3 R109)! Join us for some bread buns with various toppings (vegan options are also available!), fresh fruits and a variety of hot and cold drinks. And of course coffee… Loads of coffee
To make the cold autumn bit more bearable we will additionally start serving hot pumpkin soup at around lunch time! So also join us there!
We are thankful to DIaLOGIKa here from Saarbrücken who are sponsoring this event. DIaLOGIKa is always looking for interested and talented students who are looking for internships, working student positions or a full time job after finishing your degree. For more information about them, check out the Website of DIaLOGIKa.
Thanks to our sponsors!