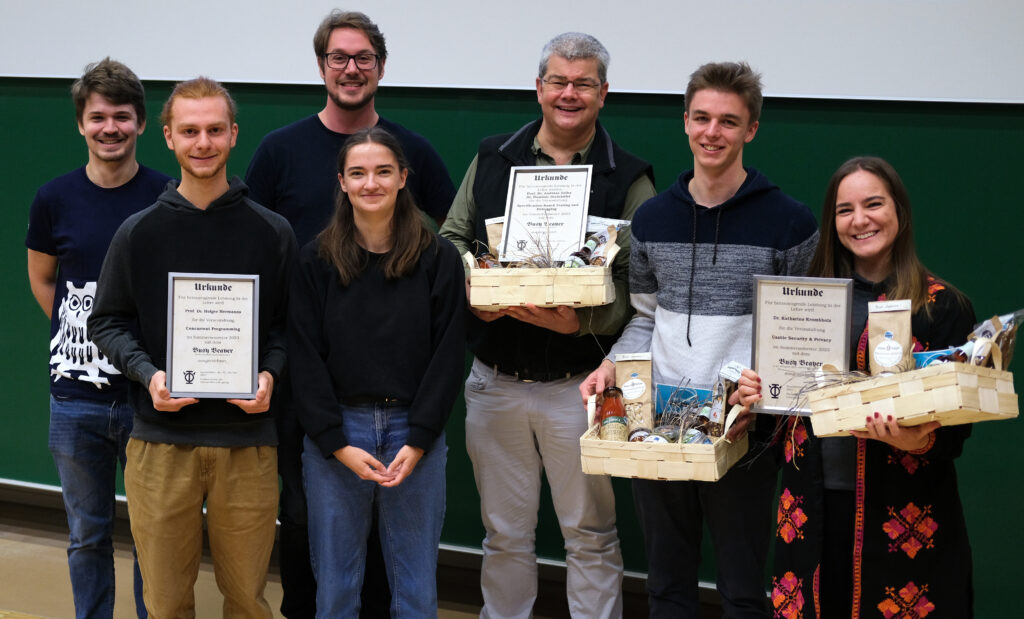 As for every semester, we once again awared the Busy Beaver for extraordinary for the best lectures and seminars in three different categories. During the semester opening ceremony, we awarded the following three prices:
Base Lectures: Concurrent Programming – Prof. Dr. Holger Hermanns, Felix Freiberger (Represented by their tutor team)
Core- and Advanced Lectures: Usable Security & Privacy – Dr. Katharina Krombholz
Seminare: Specification-Based Testing and Debugging – Prof. Dr. Andreas Zeller, Dr. Dominic Steinhöfel
Congratulations to all winners!
Do you know an awesome lecture?
If you want to make suggestion about lectures and seminars that you think were awesome and deserve a price, please send us your feedback to: busy-beaver@cs.fs.uni-saarland.de